Subscribe to our email list  for your chance to receive a FREE POPCORN!
We are not selling orders on line until further notice as prepare
to transfer our business in a different state.
Please feel free to reach out if you have questions.
thank you for your patience.
Our commitment to delivering the same quality taste for every purchase is high priority. 

Operation Hours
for Popcorn Munchies:
Mon-Fri 10am-5pm
Sat 10am-2pm
Contact Info:
Email: info@popcornmunchies.com

I'm in caramel popcorn heaven! Take it from a true connoisseur…Popcorn Munchies is better than everything on the market!
There is no amount of awesome that can describe how amazing this caramel popcorn taste. I have had so much caramel popcorn in the past and NOTHING compares to Popcorn Muchies! It is hands down insanly great!
Popcorn Munchies has become our new favorite snack and we had to make sure that we had our stash in anticipation of the weather!
The popcorn is giving my taste buds life! This is not that sticky stuff we use to eat. This is that good gourmet stuff! It's light, sweet but not syrupy, crispy, and a little salty, and the pecans are perfectly toasted!
It's so good and not overwhelmingly sweet! My oldest child said "these are the best caramel popcorn I've ever had!" They are homemade and you'll be supporting a great family! Check out their story on their website, I highly recommend.
All of my clients love your popcorn and are requesting more bags
I purchased this super delicious, melt in your mouth popcorn. The first bag didn't stand a chance. I even started my morning with it. They make everything from scratch .
Party Munchie Packs & Bundles
Quality & Passion is our Guarantee!
Check out our Promo's Coming Soon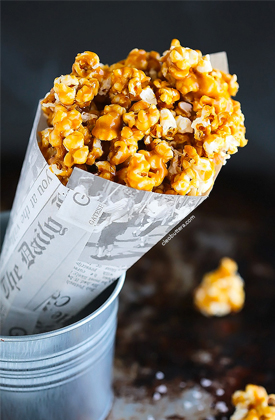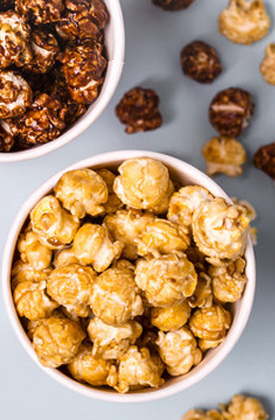 Summer Party Pack the entire Family will enjoy
Enjoy 12 small bags of caramel popcorn
(with pecans). Each bag is enough for one serving.

Two LARGE bags. One to eat today, another for tomorrow.
2 Large Caramel Popcorn without pecans.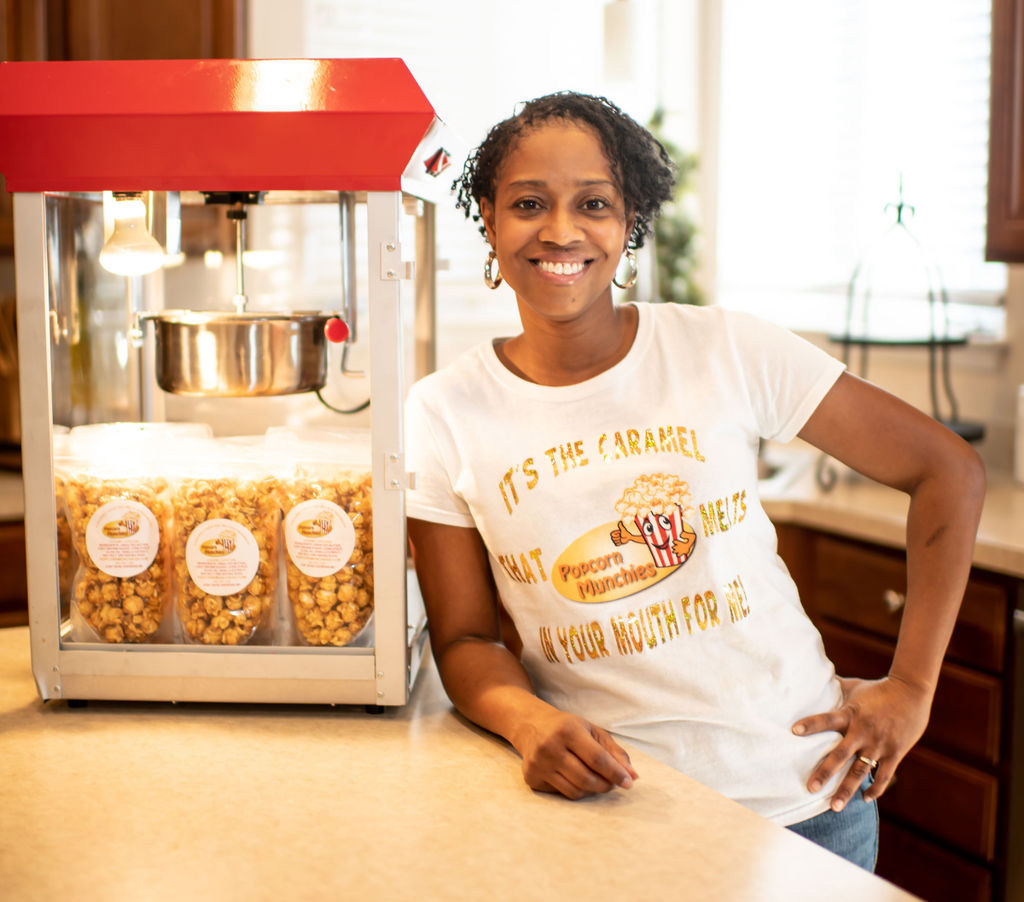 Founder of Popcorn Munchies LLC, Based in Maryland
I am a wife to an army veteran and a mother of four. I welcome you to discover how popcorn munchies was born and why our customers can't get enough of our gourmet caramel popcorn.
Read our story below as our amazing children share the details.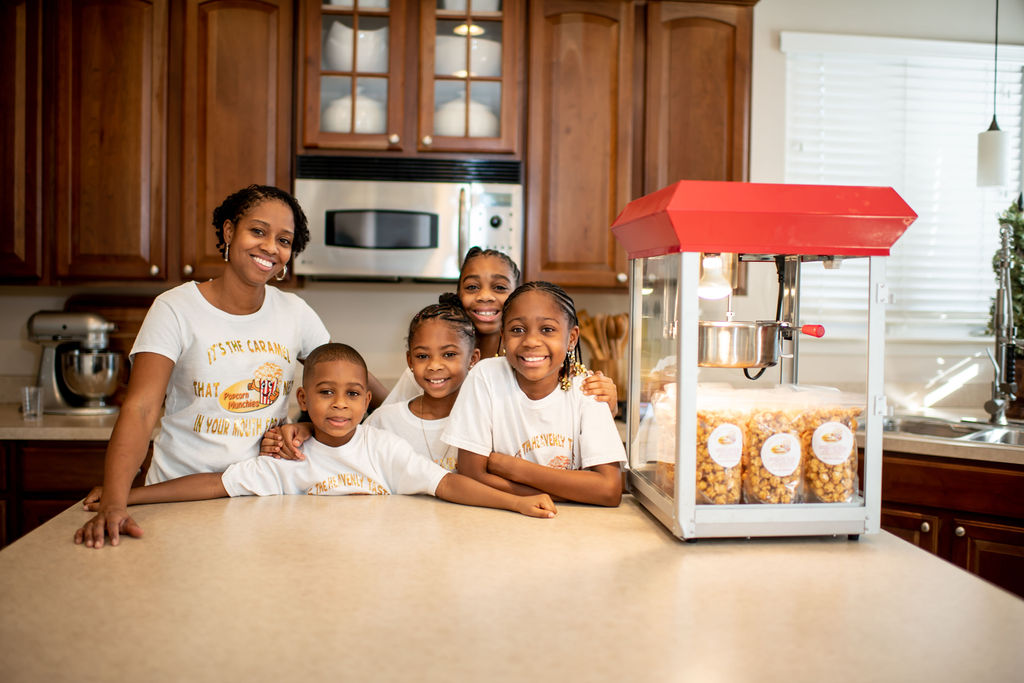 Hi there! We are Destiny, Trinity, Serenity, and Joshua
We are four siblings who absolutely love popcorn! But our brother, Joshua, really loves it. He would ask for popcorn every time we would watch a movie. But, we soon discovered that the real reason he would ask to watch a movie is so he could have popcorn. We would make popcorn almost every week! So, our mom decided to purchase a popcorn machine to make our own movie-style popcorn. It was so much fun, easy, and yummy!
Then, we decided to try gourmet popcorn.
After mixing a few recipes we landed on the best one, caramel! Mmmm! It was so good that we decided to share it with neighbors, friends, and family. They loved it so much that we began receiving more and more requests to make it.

Then, we were hit with the pandemic! Covid-19! We had no choice but to stay home. My siblings and I found ourselves bored. In those cases, my mother would say let's make some caramel popcorn! This forced us to perfect our craft. Each of us learned the entire process from start to finish! Although, we all have our favorite roles. As you can guess, Joshua's favorite is to taste! We were also persistent in making extra money! So, we decided to share our love for popcorn with the world, and start our own gourmet popcorn business, Popcorn Munchies!
Although we specialize in caramel popcorn, you can look forward to additional flavors soon!

Popcorn Munchies were inspired by us, Destiny, Trinity, Serenity, and Joshua. Our mom, Shaunese is our CEO.